Have You Know ?
Our achievements attest to an empowered workforce. At INSEE, we inspire our employees' desire for success and provide them with skills and a standardized training environment to maximize their full potentials. In 2020 and 2021, INSEE invested more than VND 10 billion in internal development programs, young talent development programs such as JET, GDP and EVE. These programs will continuously be updated and innovated to give the employees the latest knowledge and skills.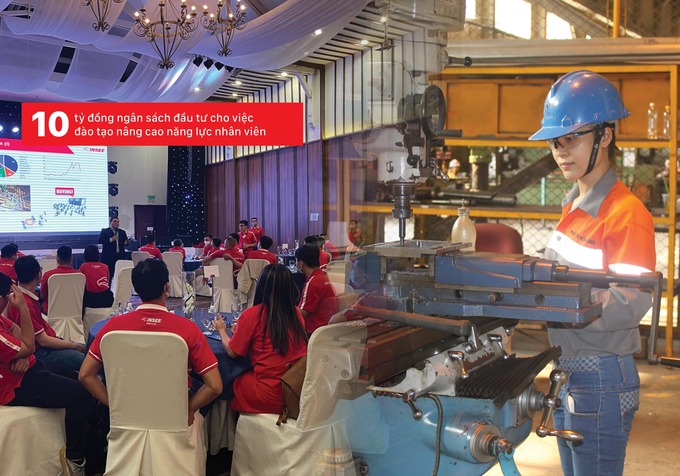 Leadership Development Program
With the aim of making a professional and creative working environment, INSEE is invariably innovating training courses and their contents for our staff, especially leaders - who play a crucial role in keeping INSEE strong as one of the leading companies in the industry. Our leaders are well-trained through standardized training programs such as Leadership Development Program (LDP), Supervisory Development Program (SDP) and Coach the Coach (CTC).
For LDP, we have innovated by focusing on customer experiences and practical situations that align with our business strategy and leadership skill-set, whereas SDP aims to develop its in-depth content into practical tools for supervisors to apply to daily work. Over the past years, we have also added a Safety Certified Program for the leaders to deeply understand the importance of establishing a safety culture for their teams by effective tools of assessment and risk identification.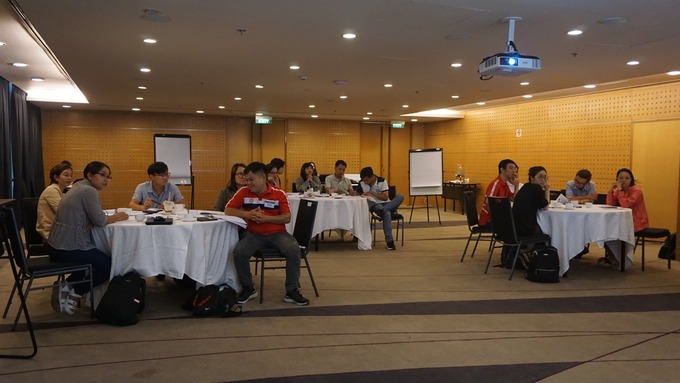 Internship Program
Base on partnership framework in campus activities for key universities, INSEE has launched Internship Program for senior students who want to work full-time and practice at company for the purpose of learning and gaining experience. Provided with business acumens in an international environment as well as exposed knowledges and skills at Home departments, they are granted a certificate after the internship period ends. The program helped to enhance partnership with universities that INSEE cooperate with and creates a talent pool for Young Talent Program later on.
Young Talent Development Program
For the purpose of bringing opportunities for new graduates from many universities and in different majors to learn & experience, and to work in an international environment, INSEE has continuously launched a large number of young talent development programs such as JET (Junior Engineer Talent) and GDP (Graduate Development Program) for 12 consecutive years with numerous talented graduates who have successfully completed the programs and fulfilled critical vacancies of the company. Following such success, INSEE welcomed 26 talented graduates who have officially joined the company in 2020 - 2021. During the training process, each of them had his/her separate personal development plan suitable for each position to guide them to fully execute an assignment at its best. In addition, with the aim of providing the talented graduates with principal skills and other broader knowledge about the company and the industry, INSEE gave them a series of training programs, focusing on 02 main parts: professional working skills and supportive knowledge about the industry and core businesses. This would help our GDP & JET graduates gain a good basis of knowledge and professional working style to effectively harmonize with the INSEE's dynamic working environment.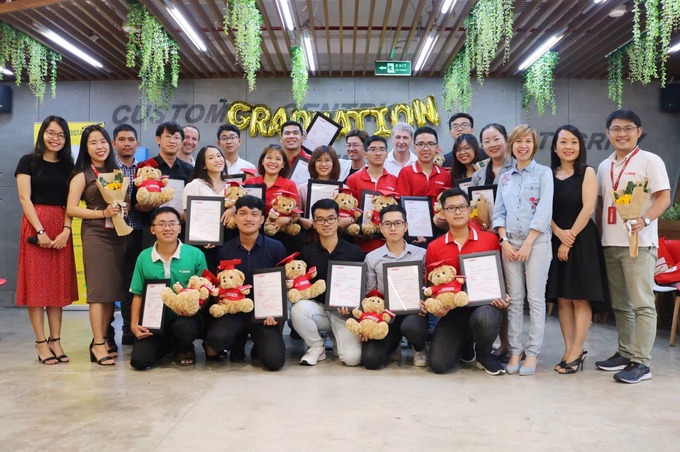 Enterprise-based Vocational Education Program
INSEE currently has 05 state-of-the-art factories in Ho Chi Minh City, Ba Ria - Vung Tau and Kien Giang. For a hi-tech manufacturing plant like the INSEE Hon Chong cement plant, people are the key to successful operations. However, due to its far-flung location, it is by no means easy for INSEE to recruit necessary and suitable manpower for the plant. Thus, an Enterprise-based Vocational Education Program (EVE) helps the company to train and find a proper workforce for key technical positions. In parallel, the company may give advantageous opportunities to young local people who have just finished their high school program to develop necessary craftsmanship skills, thereby contributing to boost the competency of the local labor. With such purposes, INSEE has rolled out the Enterprise-based Vocational Education(EVE) program. Each training session will last for 03 years, built by Kien Giang Technology and Economic College and the participation of INSEE experts/specialists to develop local talents, thereby meeting strict requirements of the company. Over the last 21 years, the program has trained 239 talents and most of them have decided to stay with INSEE. In 2020 - 2021, 23 candidates were successfully selected to take part in our EVE program.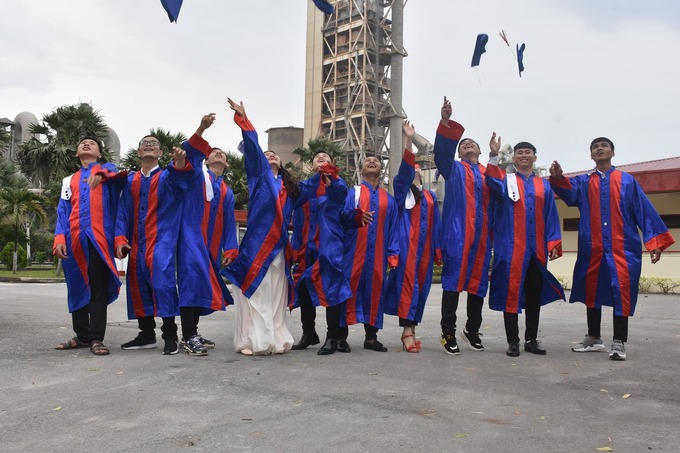 Performance recognition and talent development
Each employee is guided to explore his/her strengths, areas for improvement and even personal ambition. While individual KPIs are set to reach targets of business operations, individual development plans (IDP) bring a powerful tool to our employees that assists them in proactively managing their own career developments and receiving guidance and mentoring from their managers/leaders. They are given a full spectrum of learning facilities such as participation in cross-functional projects, practical experiences and opportunities to chair/lead important meetings/ town halls. Goals of IDPs are set to align with both the company's business strategies and staff's personal development plans. Interim & annual performance reviews and assessments of IDPs will be a chance for all staff to set up their own learning curves and planning for career progress.
At INSEE, every employee is strongly encouraged to fully perform his/her ability and strengths. Personal efforts and achievements are highly appreciated and seriously recognized. In addition to interim & annual performance reviews, INSEE awards - started from 2017 - is an activity with the aim of honoring and rewarding outstanding individuals in different types of professions.
In 2021, we continued to bring attractive categories of submissions such as Award for Excellent Salesperson to recognize contributions of Sales team, Innovation Award to honor innovative ideas & efforts of employees, and Safety & Environment Award to encourage all factories and production sites to maintain rigorous standards in safety and environmental management. Furthermore, we also had a special category which was called INSEE Ambassador Award for those who persistently & proactively participated in the company's social activities. This was considered as an obvious recognition and motivation to the awardees so that they would make more efforts in contributing to INSEE's development.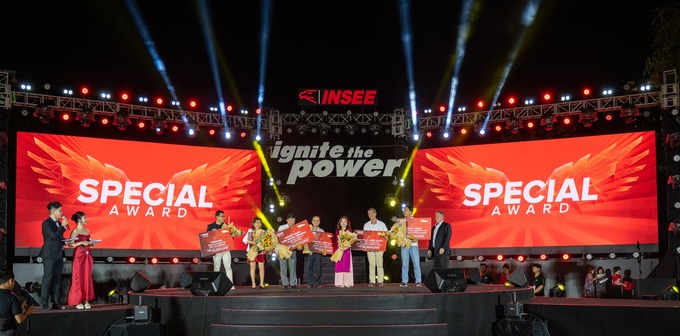 Survey
Why do you choose to work at INSEE?
Compensation and benefits

Career Oppotunity

Culture and Core value

Our Leadership

Work-life Balance

Employer Brand

Stay Connected. Why?